¡¡¡¡¡¡
On 29th March, Renmin University¡ªHitotsubashi University Friendly Table Tennis Competition was successfully held in Century Gymnasium of RUC£¬by RUC Law School and Asia-Pacific Institute of Law.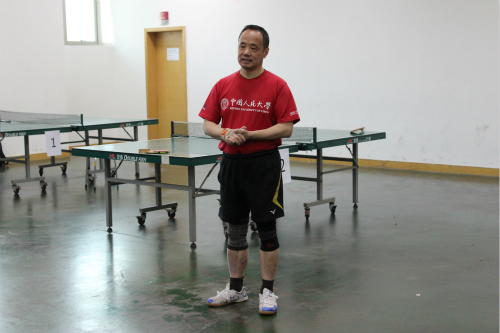 Present in the opening ceremony were Professor Wang Liming, Managing Vice President and Deputy Party Secretary of Renmin University, Professor Aoki Hitoshi, dean of Hitotsubashi University Graduate School of Law, Professor Wang Yunhai of Hitotsubashi University, Professor Zhang Zhiming, Professor Li Jianfei and Professor Fu Liqing of Renmin University.
On the ceremony, Professor Wang Liming, on behalf of Renmin University, extended a warm welcome to the guests from Hitotsubashi University and wished more communications between the two law schools in the future. Professor Aoki expressed gratitude to Professor Wang and expected that the two teams can enjoy the competition and deepen their friendship. Then the captains of the two teams exchanged gifts and the team members shook their hands with each other.
The competition started with an excellent exhibition match between Professor Wang Liming and Professor Aoki. The match was followed by a series of team matches and round-robin matches. The players of both teams exerted all their strength and skills, making it an exciting and wonderful competition. In the team matches, team of Renmin University was narrowly defeated by team of Hitotsubashi University with a 3-4. And In the round robin matches, the players who took the laurel crowns are Fujimaki, from Hitotsubashi University, and Zou Tong, from Renmin Univerisity.
Through the competition, a deep friendship was forged between the two teams as well as the two universities.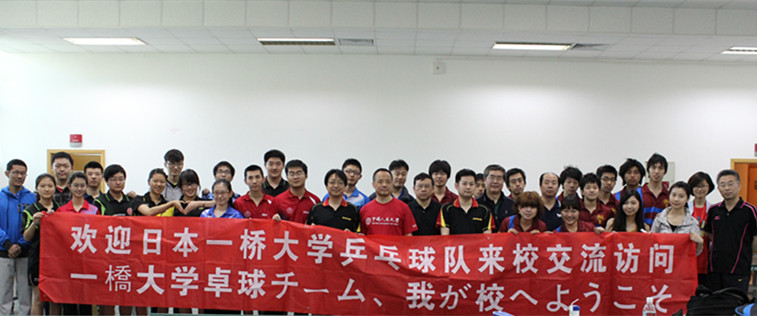 (Edite: Long Chen)